3 Ways to Keep Your Cool during Holiday Shopping | Orlando Anger Management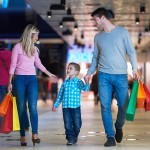 3 Ways to Keep Your Cool during Holiday Shopping | Orlando Anger Management
Tis the Season of Giving and with that comes the chore of gift buying. I don't know about you but the thought of entering a busy mall is frightening having to find a parking space is a whole other nightmare. The pushing, bumping, rude patrons and retailers can push anyone over the edge if not careful. The holidays can really bring out the best and worst in people. So what can you do when you have to get that perfect gift for a special someone?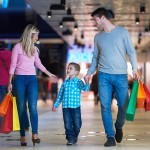 Start early – now is the time to start shopping. The longer you procrastinate the harder it will be the find the inventory and the more competition you will have out there. If you want to avoid busy crowds get out there now before it's too late. Getting to the stores when they first open is also smart. Write your list and get to work!
Shop online – this was an epiphany I had a few years ago and my life has forever been changed for the better. Online shopping is a great way to save time, money and avoid stressful situations. It takes a little getting used to but online shopping is convenient and retailers are making it super easy to return items when necessary. Give it a try you will thank me later.
Keep it Simple – often times we put unnecessary pressure on ourselves to find the perfect gift. The pressure to impress and deliver can be quite stressful leaving us feeling angry and resentful. Think of ways to simplify your holiday season, perhaps this year you give everyone gift cards or find one great item and give everyone the same gift. There is a reason why Oprah's favorite list is so popular. Don't over think it.
Most people already have their plate full without the holiday festivities. This year take care of you. Don't over commit yourself, get plenty of rest, eat well in between the Christmas cookies and remain active whenever possible. When it comes to gift giving don't stress yourself out it's really not worth it. Keep your focus on what's the reason for the season and you will reduce stress and truly get to enjoy the holidays.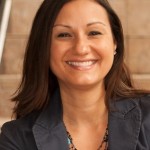 Veronica is dedicated to walking alongside individuals facing challenges because of anger. Veronica spent most of her life battling anger and control issues. As a young woman she had difficulty maintaining healthy relationships and often resolved conflict with aggression. While facing a divorce and several other setbacks Veronica was forced to address her anger and the source of her pain. She realized her behavior had to change. She considers it a privilege to sit with someone in his or her pain. Veronica is down to earth, honest, and relatable because of her own experiences she is able to empathize with others on a deeper level. Veronica believes if she made it so can you.  Read More About Veronica….

We are not born angry – anger is a learned behavior.
To schedule an appointment or phone consult- Call Veronica at
Life Counseling Solutions, 407-622-1770.