Brian Kurz, LCSW
Meet Brian!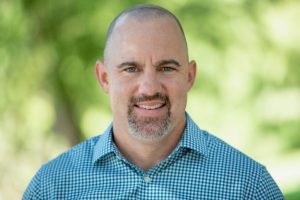 Brian has been working in the mental health field for the past 19 years and have been practicing as a Licensed Clinical Social Worker for the last 16 years.
He enjoys counseling people to help them through difficult and painful times in their life. Brian strongly believes that people can get better and achieve their full potential if provided with the right therapy and guidance.
His Approach in Therapy
The therapy method Brian uses most often in counseling is cognitive behavioral therapy or CBT. The primary purpose of CBT is to help people identify how certain thoughts can effect how they feel.
When feeling depressed or anxious, your thoughts tend to be negative and self-damaging, leading to the development of unhealthy behaviors. People can develop healthier coping skills once negative thoughts are identified and processed in counseling.
Research has shown that CBT is a very effective treatment for those experiencing anxiety and depression. 
In addition, He has years of experience counseling clients with anger management problems. Brian tries to help his clients realize the strong relationship that anger can have with issues such as depression and anxiety.
He believes anger is a very powerful and intense emotional state. However, there are also extremely effective treatment strategies that can be learned to help combat it. Once you gain increased insight into what could be driving and feeding your anger, you can learn techniques to better manage it.
Education & Background
Brian graduated with a bachelor's degree in Sociology from Winona State University in Minnesota in 1998, and he went on to pursue a master's degree in Social Work from the University of Central Florida in 2001.
Call 407-622-1770 for a complimentary 15 minute phone consultation with Brian. Or, book your first individual appointment here!