Allison Petro, LMHC
Meet Allison!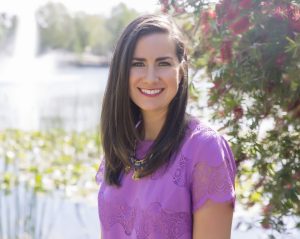 Life's many transitions, wounds from our past, and pressures in day to day living can lead to feeling unfulfilled and overwhelmed at times. Allison is passionate about encouraging and assisting individuals to live life to their fullest potential.
She believes that humans are resilient and can overcome the obstacles before them with the proper tools, support and mindset. Allison helps motivated individuals like yourself openly explore what holds them back from experiencing a joy-filled life.
In addition to utilizing talk therapy, Allison uses creative arts therapies (art, music, play therapy, etc.), TF-CBT (Trauma-Focused Cognitive Behavioral Therapy) with children/adolescents and EFT (Emotion Focused Therapy) to help her clients explore their feelings, behaviors and inner dialogue.
Education & Experience
Allison is a Licensed Mental Health Counselor, and she completed her Master's degree in Counseling Psychology at Palm Beach Atlantic University. Over the last 7 years, Allison has worked with diverse populations and has assisted families, children/adolescents, individuals and couples in overcoming life's many challenges. For 6 years, Allison and her husband lived outside of New York City, and she worked in both an outpatient setting and a therapeutic
Specialties
Depression: Improving Mood, Stress Management and Treating Depression Symptoms Holistically
Women's issues: Postpartum Depression, Low Self-Esteem/Self-Worth, and Overwhelming Pressures and Responsibilities
Children and Adolescents: Trauma, Behavioral Issues, and Social Skills
Relationships: Couples in Distress
Call 407-622-1770 for a complimentary 15 minute phone consultation with Allison. Or, book your first individual appointment here!
"Anybody can become angry, that is easy; but to be angry with the right person, and to the right degree, and at the right time, and for the right purpose, and in the right way, that is not within everybody's power, that is not easy.." – Aristotle