Scott Thigpen, LMHC
"Scott helped me understand that the way I was feeling about my current situation was okay. He helped me become aware of my achievements, which gave me the confidence to make positive changes in my life."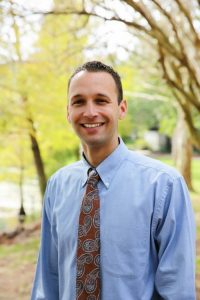 Scott Thigpen, Licensed Mental Health Counselor
Scott has the ability to easily connect with his relational approach.  Scott believes that people have what it takes to bring genuine, lasting change in their lives.  He is honored and humbled to be invited into people's live to walk alongside them to discover what is holding them back in their live.
Education
Scott has a Master's of Science Degree in Mental Health Counseling from Palm Beach Atlantic University.  He also has an Bachelor's Degree in Business from the University of Central Florida. He is also a Leadership Seminole Graduate of Class 21.
Scott's Philosophy
Scott believes that we have the power to be or do anything we set our minds to and his goal is to help individuals find this power so that they can live their lives to the fullest.
Specializations:
Anger Management
Men Sexual Struggles | Sex Addictions
Parenting & Co-Parenting
Children | Adolescent | Teenager Behavioral Challenges
Attention Deficit Hyperactivity Disorder (ADHD)
Depression
Self-Harm (cutting behaviors)
Substance Abuse
Troubled Youth
Professional Experience
Scott provides counseling and support to men who are facing obstacles brought upon by addictions such as pornography and sex addiction, anger management, and substance abuse.  To help men align their lives with their purpose, Scott provides motivation and coaching for men who feel overcome by the pressure of work, career and marriage.  His weekly Men's Therapy Group provides a safe, confidential environment for men to share their experiences and inspire others to overcome their specific challenge.  Scott also provides couple's counseling to men and women faced with the challenges unique to their relationship.
Personal:
Scott is married to his wife, Alyssa, for 10 years and they have three children.
If you or a loved one are faced with any of these unique challenges and seek the help of an experienced counselor who can motivate and inspire you to make lasting change, please call Scott today at 407-622-1770!