Janie Lacy, LMHC
"Janie's attention to detail and ability to get to the root of the problem is her strength. She also is a person of strong moral character and integrity."
Janie Lacy, Licensed Mental Health Counselor, National Certified Counselor.
Janie Lacy has a passion to reach out and help people grow and mature through difficult life situations. She has a relational approach and a unique ability to connect with individuals. Drawing upon her broad range of experience in private practice, not-for-profit organizations, hospitality and the medical industry, she has helped countless people in many arenas of life. She offers keen insight on all aspects of relationships – family, marriage, parenting, dating, and personal growth.
Licensed Mental Health Counselor
Janie has received extensive training through her graduate program at Palm Beach Atlantic University and through her doctorate program at CaliforniaSouthern University. She works with children, adolescents, young adults, and individuals, helping them heal from low self-esteem, anger management, anxiety, depression, sexual addiction and codependency. Janie also helps families and married couples through life's difficult situations using conflict resolution. Janie is known as a relationship expert and specializes in anger management, sexual addictions and pre-marital/marital challenges.
Anger Management
Janie facilitates a monthly 8-hour anger management workshop for the community for court-ordered individuals, as well as, those that want to learn how to manage this emotion. Janie has a fun, approachable and interactive style of facilitation. Janie's passion for this topic comes from family tragedies that she experienced with losing loved ones as a result of someone else's anger.
Guardian Advocate
Janie also worked as a Guardian Advocate for the Mental Health Association of Central Florida. In this role, she worked directly with the treatment team and the patient in making informed medical decisions and ensuring the patient's rights were not being violated.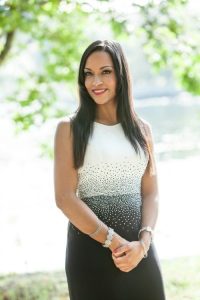 Professional Licenses & Memberships:
Licensed Mental Health Counselor
National Certified Counselor
Education Training
Janie is currently pursuing her doctorate degree through California Southern University. Her master's degree in Counseling Psychology is through Palm Beach Atlantic University. She received her Bachelors of Science degree in Business Administration from the University of Central Florida, specializing in management. Janie received further specialized training in sexual addiction treatment through Patrick Carnes Certified Sexual Addiction Therapist (CSAT) training program. Janie has also received Mediation Training in Conflict Management Skills and Mediation Techniques from the University of Central Florida. She implements conflict resolution skills to help families through difficult situations. Janie also has certifications in Marketing, Small Business and Management from Valencia Community College.
Professional Speaker
Janie has been a guest speaker for numerous organizations including the Florida Association for Christian Colleges & Schools (FACCS), the University Behavioral Center, the University of Central Florida, Florida A & M Law School and DeVry University. Topics included Hooking Up Mentality, Taming the Inner Hulk, Protecting Your Asset: Invest In Your Marriage, and How To Stay Connected At The Speed of Life to name a few.
Media
Janie's relationship advice has been in demand by the media. She has had numerous appearances on WOFL Fox 35, National Syndicated Daily Buzz Show, WESH Channel 2 NBC Affiliate, WKMG Local 6, Ivanhoe Broadcast News, and Central Florida News 13. She has also appeared on The Bud Hedinger Show on AM 540 WFLA and The Ed Tyll Show on 810 AM to name a few.
Community Leadership
Janie has invested in the lives of others, equipping and empowering them through public speaking, leadership training, educational instruction and small group ministry. She served on the University of Central Florida's Student Conduct Board for several years and she also co-created and facilitated Leadership Development Workshops for UCF Leadership Week and UCF Human Resources training program.