Amanda Wiegert, LMHC
Meet Amanda!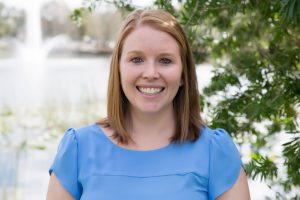 Life can be difficult and change can be frightening, but you don't have to go through it alone. Amanda is passionate about helping people navigate all stages of life. She believes great healing can emerge from trauma and challenges if we allow ourselves to be open to learning and exploring new ways of dealing with difficult life experiences. Often, we have the skills necessary to overcome these challenges but don't know how to tap into them. By participating in counseling, we nurture these skills, allowing them to emerge and strengthen. Amanda guides individuals in how to effectively use these skills in their daily lives. She excels in creating a safe therapeutic environment that promotes openness, communication, and trust. She works with people so that they feel empowered to begin their journey to happiness, health, and recovery.
Professional Training & Experience
Amanda received her Bachelor of Arts in Psychology from the University of South Florida. Through her undergraduate research on eating disorders, substance abuse, and family systems, Amanda developed a passion for counseling and helping others. Wanting to pursue a career as a mental health counselor, Amanda completed her Master of Science and Education Specialist degrees in Mental Health Counseling and Counselor Education from The Florida State University. During her studies, she gained experience working with a variety of populations including high school and college students, adults struggling with addiction, and dual-diagnosis populations.
Since completing her degrees, Amanda has worked primarily with clients struggling with addiction and trauma. Through her extensive training, she has come to understand that addictions are often a response to an underlying trauma, fear, or negative belief about oneself, one's environment, or one's life experiences. To overcome addiction, one must first look at the other aspects of life that led to addiction. Amanda works with clients to address underlying issues with anxiety, depression, trauma, or self-esteem that often drive addiction.
Specialties
Amanda also specializes in working with adults who struggle with
Addiction
Anxiety
Difficult Life Transitions
Grief
Trauma
Eating Disorders
Substance Abuse
During her sessions, Amanda utilizes various therapeutic approaches including:
Cognitive Behavioral Therapy
Solution-focused Therapy
Mindfulness and Eye Movement Desensitization and Reprocessing (EMDR).
She believes that therapy should be a collaborative approach between the client and the therapist to facilitate dialogue that leads to growth and positive change.
Call 407-622-1770 for a complimentary 15 minute phone consultation with Amanda. Or, book your first individual appointment here!
"For every minute you remain angry, you give up sixty seconds of peace of mind." – Ralph Waldo Emerson